TOURIST INFORMATION CENTER
TOURIST INFORMATION CENTER IS AN ONGOING PROJECT INITIATED BY SUPERCOLLIDER CONTEMPORARY ART PROJECTS, BLACKPOOL.
TIC IS AN ONGOING SERIES OF CONVERSATIONS, THROUGH VARIOUS MEANS, WHICH SEEKS OUT DIALOGUE WITH THE TOWN'S RICH AND UNIQUE HERITAGE AND CONTEMPORARY CULTURAL SITUATION.

~
EXHIBITIONS
TOURIST INFORMATION CENTER
WIOLATORS


BLACKPOOL EDITION
IMA ABASI-AKON


THE FOUNTAINS ARE DECORATIVE AND ARE NOT WATER PLAY AREAS
---
SUPERCOLLIDER CONTEMPORARY ART PROJECTS
59 COOKSON STREET
BLACKPOOL
FY1 3DR

www.supercolliderhq.org.uk
info@supercolliderhq.org.uk
sprclldrprjcts@gmail.com
+44 (0) 7800 544 784

TOURIST INFORMATION CENTER IS SUPPORTED BY LEFTCOAST THROUGH IT'S FUTURE POPULAR FUNDING SCHEME.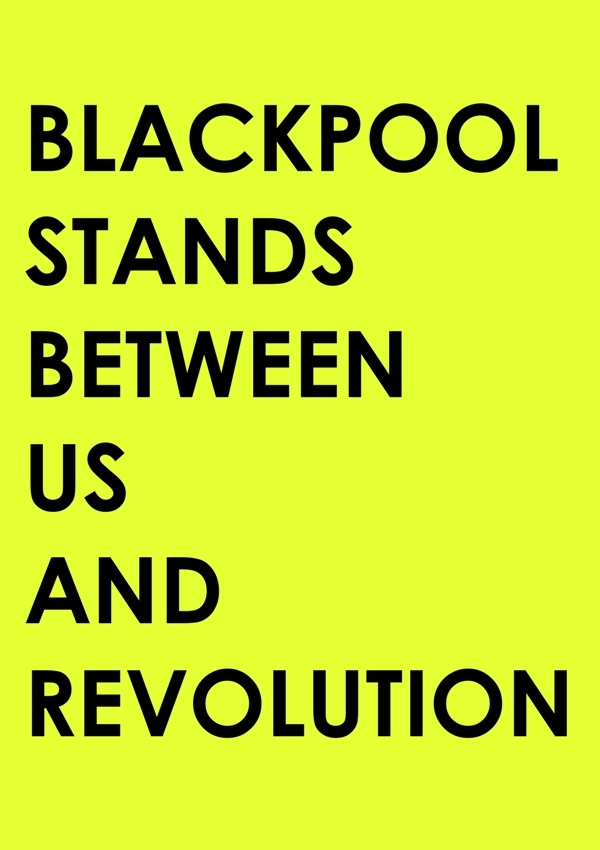 BLACKPOOL STANDS BETWEEN US AND REVOLUTION, 2014

POSTER © SUPERCOLLIDER CONTEMPORARY ART PROJECTS